Admins: If this isn't allowed please delete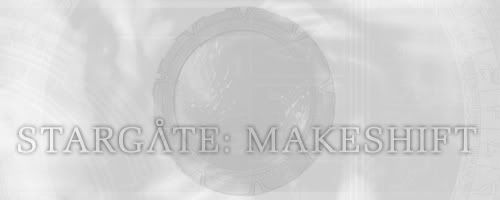 Stargate: Makeshift is a RPG for the SG-1 series, but isn't limited to the other Stargate franchises.
It takes place just after 'Homecoming' (702) where anything is possible for the Stargate Command. There's no limit to travel, however the Goa'uld is still a threat to Earth. Its up to the stargate teams to help protect life as we know it, and continue explorations to other planets.
For all the rules, characters and applications please head to
sgrpg_makeshift